Sharp Pain In Arch Of Foot
Sharp Pain In Arch Of Foot: There can be numerous problems in the arch of the foot. You can have lumps, bumps, tears and inflammation most commonly.
Is Your Problem In The Arch Of The Foot?
Note: Say NO if the pain is more toward the ball of the foot or toes.
Say YES To Sharp Pain In Arch Of Foot If:
The bottom of your heel or arch hurts!
Pain is worse in the morning or after rest.
If the arch has lumps, bumps or an injury.
Pain hurts more after walking or running.
Say NO To Sharp Pain In Arch Of Foot If:
The problem is more in the ball of the foot (forefoot).
The sharp pain is at the toes or the base of the toes.
Sharp or Burning Pain In Foot Arch Causes:
The sharp or burning sensation is produced by nerve irritation due to inflammation. These are the most common causes of arch inflammation.
Most likely:
This is a chronic stretching and irritation of the ligaments in your arch.
This pain is worse in the morning and after rest.
It temporarily gets better as you move throughout the day, but then starts getting sore again.
It gets better with massage, stretching and icing, but always comes back the next morning.
This is perhaps the most common cause of foot in the world!
15% of all people will get this pain at one point in their lives!
This is a hard bump along the bottom of your arch.
It could be one bump or many bumps.
It is like a pebble or ball under your skin.
This is the dreaded Lisfranc sprain.
There may be swelling or bruising in the midfoot.
The bone feels unstable.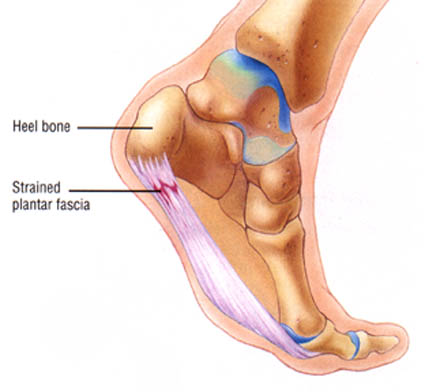 If you fall or have a traumatic injury.
The tissue across the bottom of your foot can strain or even tear!
Foot arch cramps are one of the most common muscle spasms.
Arch pain after running is also most likely plantar fasciitis.
This can cause a shooting pain in the arch of foot.
You will most likely have some residual soreness in the morning.
If it is only during running, consider this a warning!
If left untreated it could get worse and cause pain in walking and standing.